Our Magic
Featured Product
Magician displays three ropes of three different lengths. The ropes are folded and stretched..…
These sunglasses are specially designed with a mirror coating on the inside which lets you see in…
The magician displays a piece of rope about 30" long coiled over his hand. He stretches the rope…
The performer displays a figure of a clown and a plastic frame with three cut out…
This is a very versatile piece of magic equipment. It can be used to vanish,…
A brass tube and solid steel ball are offered for examination. The ball is LARGER…
A ball disappears from, penetrates through, and reappears in the vase. Supplied…
Now there is a quick and easy way to make SNOW! You won't believe your eyes. …
A neat little plastic frame admits a 5/8" red die - there is a hole through the die, also through…
A newly revised and updated book describing all of the routines you can do with…
Modern Coin Magic by J. B. Bobo. It has 116 coin sleights, and 236 coin tricks,…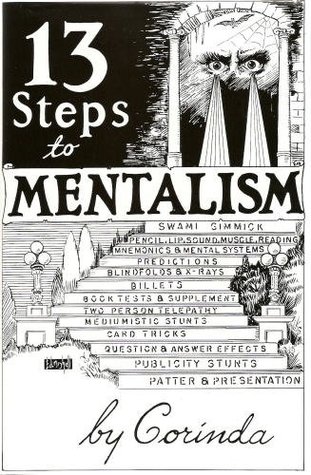 Known throughout the world, Tony Corinda has been acclaimed as inventor, writer, and teacher of…
You are holding an interesting looking frame and a playing card. The frame has three windows, so…
Performer attempts the Color Changing Plume effect, offering to change the color of a plume passed…
#10 paper flowers with strings. 2.5" height x 1.75" width.
So much magic happens with this great new trick deck. The Performer always cuts to the Ace when…
The latest update of this classic trick. A revision of Al Stevenson's 75 tricks book, with over…
Sure and safe! This coin holder holds four Half Dollar coins, or coins of similar size. It…
Your hands are shown to be empty. A large cloth is turned to show both sides.…
By Hugard & Braue. This classic book could be the most definitive ever written for the…
Performer shows three separate pieces of rope, each of a different size. There is…
The Control Reel is ideal for slow motion animation effects, like the Serpentine Silk, where a knot…
Two poker chips are shown. One black and one white. One chip is held…
The Magic Coloring Book is the perfect effect for children's shows. A large coloring book is…
An extremely economical model of one of the greatest close up effects of all times. A matchstick…
A cute rabbit magically appears in an empty hat in a printed picture. The…
This is a deck of 25 Poker Size cards with the 5 Rhine (Extra Sensory Perception)…
4 Easy to do tricks! For beginners, includes: Ball Vase, Coin Base, Thumb Trick and Two Card Change.…
The Magician shows three cards, the Ten of Clubs, Ten of Spades and Jack of…
An envelope containing a card prediction is displayed. A spectator is invited to…
Magician shows a board panel with a transparent pocket in the middle. He puts a card in his pocket…
This is a strong one in ten prediction, which will play for all ages. Ten number…
Looks like a giant 6" nail goes through your hand. Includes bloody bandage.
A very easy item where the magician shows a pad of blank papers on both sides.…
The magician displays a rainbow colored box that holds a deck of cards. The box…
A children's "dress up" comedy effect, with an unexpected climax. The performer attempts to place…
Two dice with colored spots (a different color on each die - say red and…
Show a card front and back to your audience. Toss the card up and it instantly changes…
The step-by-step instructions in this book will give you all the details on how to perform…
A small coloring book is shown to have blank pages. Magically, black and white circus pictures…
The Magic Lamp (a.k.a. the Comedy Bulb) is an excellent gag item. To all appearances this is a…
Magician shows an Ace and 3 Blank Face Jumbo Cards (4.4" x 6.6"). A…
Change 3 cards, the King of Hearts, Clubs and Spades into 3 other cards, the Ace…
The magician shows a sign that reads "CHRISTMAS MERRY"…
Several coins are openly placed on the magic tray. When they are…
Celebrating 103 Years in Service to Magic and Novelty Shops and Dealers Around the World
We Offer a HUGE Range of Wholesale Magic, Novelties and Jokes
At D. Robbins, the House of E-Z Magic, we promise to provide our partners with:
World class customer service
Competitive wholesale pricing for any budget
Same day or next day shipping on most orders
Expert product advice on all things magic and novelty related
Special Order services
A wide selection of magic for the beginner through the seasoned pro
An enormous selection of jokes and novelties
We supply Magic, Novelty and Toy retailers, online stores, amateur and performing magicians, party clowns and bulk buyers with thousands of different items. We import, export and distribute most major lines of Magic Tricks in all mediums for performing magic on Stage, Close-up, Pocket and via Mentalism.
D. Robbins has Magician Supplies and Accessories, Magic Books, DVDs, and Magic Sets. We are the publisher of the bible of learning magic, The Tarbell Course in Magic, in its full 8 Volume, 103 lesson Indexed Set. We also have Jokes and Novelties, Costumery, Playing Cards and inexpensive items for Giveaways.
From stage illusions like the Head Chopper to novelties like the Rubber Chicken, we can supply your store with the items you need at prices designed to maximize your profits and your customers' satisfaction.
At family-owned D. Robbins & Co., your satisfaction is our success.