Our Magic
Featured Product
A boxed set of 3 different colored plastic cups approximately 3" in height and 4 pom pom balls…
These streamer coils enable the magician to produce a long multi-colored chain of…
The magician displays a piece of rope about 30" long coiled over his hand. He stretches the rope…
4 Easy to do tricks! For beginners, includes: Cups and balls, Lots of spots card, Savings box and…
Each printed box includes 4 Easy-To-Do Tricks and illustrated instructions. …
You hand a spectator a regulation die, two small containers and two covers. Ask the spectator to…
A magic wand is probably the first prop every magician buys. The standard magic…
An old favorite. Bicycle Mini Decks are once again available in red and blue…
Huge sunglasses that will be noticed at great distances! Funny and practical too!…
Now you can perform card magic like the pros! Well-written and illustrated book describing basic…
A ball disappears from, penetrates through, and reappears in the vase. Supplied…
A clear capped capsule with a black die inside is given a shake. The die…
The performer displays a small bottle, and places a steel ball in a hole on one side, and inverts…
Three ropes colored red, white and blue are shown then tied end to end in a chain which magically…
You show the spectators a cardboard frame with a large window in it. Through the window…
This paper vanishes before your eyes. It's amazing! Every trace of evidence is completely…
This gimmick allows the performer to vanish a ring from a full glass of liquid and reproduce it to…
This is an excellent beginner's set. You can do everything with it that you…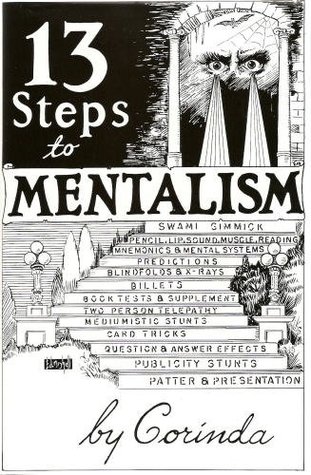 Known throughout the world, Tony Corinda has been acclaimed as inventor, writer, and teacher of…
Two pieces of different colored tissue paper are placed together and torn into several smaller…
A short piece of rope passes through a plastic frame. The center of the frame…
With a wave of your hand, ALL the crayons in a box full of 'em disappear in an…
A popular puzzle, easy when you know how and impossible when you don't. A borrowed bill is dropped…
The magician takes a box from his pocket. The box has a cut out window on top and…
12 paper flowers with strings. 3.75" height x 3" width.
Wait for someone to light up. When they push the button, they are really shocked! Lots of laughs! …
The comedy drooping flower is a very versatile prop and is sure to fit someplace…
The latest update of this classic trick. A revision of Al Stevenson's 75 tricks book, with over…
Sure and safe! This coin holder holds four Half Dollar coins, or coins of similar size. It…
Performer shows three separate pieces of rope, each of a different size. There is…
A piece of rope is inserted in a small vase. The vase is released and does not fall. Real magic!…
A tube with a nail inside is rattled and mixed with two other tubes that are…
Mouth or hand production coils, 1 dozen coils per box, 50 ft each. Produce yards of white ribbon…
Magician can magically produce a beautiful feather flower from an empty pot! Show…
This latest type of frame is made of plastic, so it eliminates the hazard of glass…
Now organize all of your gimmicked cards and packet tricks. These great little…
The Magic Coloring Book is the perfect effect for children's shows. A large coloring book is…
A card selected by the audience is placed behind your back. It mysteriously changes place with a…
4 Easy to do tricks! For beginners, includes: Ball Vase, Coin Base, Thumb Trick and Two Card Change.…
4 Easy to do tricks! For beginners, includes: Mystic Money Paddle, Multiplying Money Tray,…
We have several models of the Coloring Book, and this version with pictures of Cute Magical…
The performer displays a picture of a pot with a barren flower bush. Picture is…
A very effective and easy close up item, based on an old ring & rope trick.…
This perfect introduction to magic! The "Classic Magical Mysteries" Magic Kit makes an excellent…
A small coloring book is shown to have blank pages. Magically, black and white circus pictures…
A piece of colored rope about 40" long is displayed and coiled over the magician's hand to prove…
High quality nose and specs, this includes a big soft rubber on a durable eyeglass frame with…
A long awaited addition to the classic thumb tip routine. With the use of a classic thumb tip,…
Another gimmicked Magic Wand to add an extra touch of color to your act.
Use this as a…
A small coloring book is shown to have blank pages. Magically, black and white circus pictures…
Celebrating 103 Years in Service to Magic and Novelty Shops and Dealers Around the World
We Offer a HUGE Range of Wholesale Magic, Novelties and Jokes
At D. Robbins, the House of E-Z Magic, we promise to provide our partners with:
World class customer service
Competitive wholesale pricing for any budget
Same day or next day shipping on most orders
Expert product advice on all things magic and novelty related
Special Order services
A wide selection of magic for the beginner through the seasoned pro
An enormous selection of jokes and novelties
We supply Magic, Novelty and Toy retailers, online stores, amateur and performing magicians, party clowns and bulk buyers with thousands of different items. We import, export and distribute most major lines of Magic Tricks in all mediums for performing magic on Stage, Close-up, Pocket and via Mentalism.
D. Robbins has Magician Supplies and Accessories, Magic Books, DVDs, and Magic Sets. We are the publisher of the bible of learning magic, The Tarbell Course in Magic, in its full 8 Volume, 103 lesson Indexed Set. We also have Jokes and Novelties, Costumery, Playing Cards and inexpensive items for Giveaways.
From stage illusions like the Head Chopper to novelties like the Rubber Chicken, we can supply your store with the items you need at prices designed to maximize your profits and your customers' satisfaction.
At family-owned D. Robbins & Co., your satisfaction is our success.