Our Magic
Featured Product
One of the most clever close-up penetration effects in a long time. A die locked securely into a…
Magician displays a piece of rope about 30" long. Rope is coiled over magician's hand to prove it…
The Human Hen is an effect that is very easy to perform, and one that will entertain any type of…
A swell pocket trick! Magician places a small ball into the little vase and then causes the ball…
A magic wand is probably the first prop every magician buys. The standard magic…
An old favorite. Bicycle Mini Decks are once again available in red and blue…
The Coin Slide resembles a drawer with a slide just big enough to take a coin and…
As its name implies, the clear force bad is completely see-through. Spectators will never guess…
For the serious coin worker and the beginner. This bag will produce or vanish or exchange a coin…
An extremely economical model of one of the greatest close up…
A terrific comedy interlude for magicians and MCs. During act, performer takes a banana from pocket…
Magic wands, black with white tips, the size of a regular pencil. Use them for your magic, then…
This is an excellent beginner's set. You can do everything with it that you…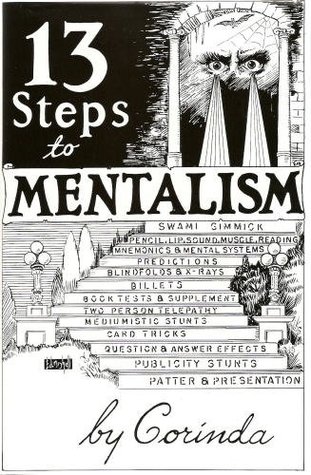 Known throughout the world, Tony Corinda has been acclaimed as inventor, writer, and teacher of…
Coins, keys, bills, paper slips, tokens, and similar small items can be produced…
A popular puzzle, easy when you know how and impossible when you don't. A borrowed bill is dropped…
The Spider Thread 2 pack contains two Spider Thread spoolers, each…
#10 paper flowers with strings. 2.5" height x 1.75" width.
7 paper flowers without strings. 2.5" height x 1.75" width.
A penny with a hollowed out inside to form a thin shell, and inside is a very thin…
Everyone wishes they can make money spring up from nowhere. You can do just…
A small note pad that can be shown all blank, or completely printed, as you wish. Flip the pages…
Hold the coin near your mouth like it's a cracker or potato chip, then take a bite! The…
The Magic Coloring Book is the perfect effect for children's shows. A large coloring book is…
The Blooming Blossom is a unique specialty item that is adaptable to any…
Two clear plastic pouches are seen to be holding black cards. One card is blank on…
Box contains 150 pellets of clear wax, perfectly suited for use with Yigal Mesika reels and other…
Here is a tool that is as important as it is useful in magic: the neodymium…
Show the eyeball and empty transparent box to your spectators. Tell them you will…
The lightning wand is a black plastic stick (the two ends of it are silvery). It…
Performer places the small cube in the box and closes the doors. He tilts the box…
A small coloring book is shown to have blank pages. Magically, black and white circus pictures…
Performer displays 3 cards with 3 different geometric designs…
Imagine your victim's surprise when you pretend to squirt them with…
Box contains 200 pellets of black wax, perfectly suited for use with Yigal Mesika reels and other…
Celebrating 103 Years in Service to Magic and Novelty Shops and Dealers Around the World
We Offer a HUGE Range of Wholesale Magic, Novelties and Jokes
At D. Robbins, the House of E-Z Magic, we promise to provide our partners with:
World class customer service
Competitive wholesale pricing for any budget
Same day or next day shipping on most orders
Expert product advice on all things magic and novelty related
Special Order services
A wide selection of magic for the beginner through the seasoned pro
An enormous selection of jokes and novelties
We supply Magic, Novelty and Toy retailers, online stores, amateur and performing magicians, party clowns and bulk buyers with thousands of different items. We import, export and distribute most major lines of Magic Tricks in all mediums for performing magic on Stage, Close-up, Pocket and via Mentalism.
D. Robbins has Magician Supplies and Accessories, Magic Books, DVDs, and Magic Sets. We are the publisher of the bible of learning magic, The Tarbell Course in Magic, in its full 8 Volume, 103 lesson Indexed Set. We also have Jokes and Novelties, Costumery, Playing Cards and inexpensive items for Giveaways.
From stage illusions like the Head Chopper to novelties like the Rubber Chicken, we can supply your store with the items you need at prices designed to maximize your profits and your customers' satisfaction.
At family-owned D. Robbins & Co., your satisfaction is our success.